It is no secret that esports is a thriving industry. Newzoo reports that the global revenue for esports in 2020 will be $1.1 billion.
That number doesn't even seem real for something that is "not a real sport," does it? That is a lot of money, but from where will that money come?
Unsurprisingly, we see the most considerable amount of money coming from sponsorships at $636.9 million. There are sponsorships that you expect to see in esports—for example, Intel, Twitch, and Comcast, but it is the unexpected sponsorships that indicate growth in the esports sponsorship market. It is intriguing to see sponsorships like the U.S. Air Force sponsoring the Cloud9 CSGO team, and Disney's Marvel sponsoring with Team Liquid. Sponsorships are an excellent way for brands to collaborate and mutually thrive.  
The next most lucrative area for esports is Media Rights. Twitch reportedly purchased the digital broadcasting rights for the Overwatch League, paying $90 million for two years. While there are associations that have proprietary streaming rights with platforms, some leagues are up-for-grabs. For example, the Rainbow Six: Siege Pro League streams on multiple platforms such as Twitch, YouTube Gaming, Facebook, and others. According to a 2018 whitepaper written by the Esports BAR, future opportunities for monetizing media rights include personalized viewing, exclusive shoulder content, and removing advertising.
Another revenue stream that Newzoo mentions is Merchandise & Tickets. Newzoo estimates a 15.2% growth in this revenue stream, reaching $121.7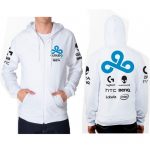 million. Although organizations cannot directly control ticket sales, they can develop their merchandise. Some organizations like Cloud9 and Spacestation Gaming have partnered with Puma and Champion respectively to expand their brand while others have chosen to create a brand independently. 100 Thieves have built a following from their clothing and sell out of merchandise within hours of release. With the projected rise in both revenue and fans, esports organizations should invest in their merchandise. 
Newzoo states additional revenue streams include Publisher Fees, Digital, and Streaming, however, there is another revenue stream not mentioned in the Newzoo report: in-game purchases. In September of 2018, Ubisoft launched Phase 1 of its Pilot Program for Tom Clancy's Rainbow Six: Siege.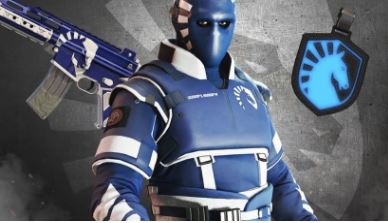 The program offers Siege players: headgears, uniforms, weapon skins, and charms branded with Esport teams' logos.  30% of all net revenue went to the respective ten teams. Ubisoft announced the program's expansion to include 44 teams in Phase 3. In-game purchases continue to attract new Esport organizations to game participating in revenue sharing.
As esports continues to grow, so do the revenues. The number and size of brands sponsoring esports will continue to rise. As the viewership for tournaments and league-play increases, as will media rights contracts. More and more developers are offering in-game esports cosmetics attracting organizations. The more revenue streams an esports organization has, the more likely it will receive investment, thus sparking growth.