Survivalism Jobs
If helping people prepare for the wilderness and the unknowable future is exciting for you, check out the Survivalism Jobs on the Exothermic job board.
This week, we've highlighted jobs from Spyderco. Spyderco, based in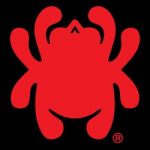 Golden, Colorado, is a cutlery company that produces knives and knife sharpeners. Spyderco pioneered many features that are now common in folding knives, including the pocket clip, serrations, and the opening hole. They're hiring a Retail Sales Associate and a Sales Representative.
Self-Improvement Jobs
Want to help people improve themselves? We've got some companies to check out, especially in the self-help space.
This week, we've highlighted jobs from Pocket Confidant, a start-up with a globally distributed team. They're developing the first virtual coach powered by AI. Right now, they're seeking a Back-end Developer and a Full-Stack Designer to join their team remotely.
Sustainability Jobs
Having a hard time this week with environmental news in the US? Consider opportunities in the sustainability space to make a difference every day in your career.
This week we've highlighted jobs from Tesla.  Tesla Motors intends to
spark the public's passion and eco-conscience for electric vehicles. Founded in 2003, the company designs, manufactures, and markets high-performance electric cars and powertrain components. Currently, they're hiring all over the place. They're hiring a Solar Incentives Coordinator in Draper, UT; a Store Manager in White Plains, NY; a Shop Foreman in Portland, OR; and a Senior Technical Accountant in San Mateo, CA.