Survivalism Jobs
If helping people prepare for the wilderness and the unknowable future is exciting for you, check out the Survivalism Jobs on the Exothermic job board.
This week, we've highlighted jobs from The North Face, one of the biggest
outdoors companies in the US. They specialize in outerwear, fleece, coats, shirts, footwear, and equipment such as backpacks, tents, and sleeping bags. You've probably heard of 'em. They're hiring an Apparel Designer, a Product Director, an Assistant Photography & Video Producer and an Ecommerce Content Manager in their Alameda, CA headquarters as well as a Customer Service Representative in Appleton, WI.
Self-Improvement Jobs
Want to help people improve themselves? We've got some companies to check out, especially in the coaching space.
This week, we've highlighted jobs from BetterUp, a start-up based in San Francisco, CA. They are the first mobile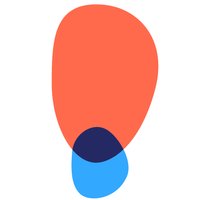 platform that provides "evidence-based personalized coaching to boost your confidence and performance" at work. Right now, they're seeking a Product Designer, an Android Engineer, a Public Relations manager and a Head of Product Marketing.
Sustainability Jobs
Having a hard time this week with environmental news in the US? Consider opportunities in the sustainability space to make a difference every day in your career.
This week we've highlighted jobs from Sustainable Design Consulting, a business in Richmond, VA that helps owners, architects and contractors create more environmentally sensitive structures and settings. They're hiring a Research Assistant and a Project Consultant.