Every month, we highlight a brand that we're fans of and we think you should know about 'em, too. For June 2017, our focus is on Coursera.
What is Coursera?
Coursera is a MOOC (massive open online course) platform. Based in California, they work with universities and businesses to offer online classes, specializations and "degrees" in a lot of different topics.
Right now, some of these topics include engineering, medicine, social sciences, biology, math, business, computer science, marketing and more. The latest stat to come out of Coursera is that as of February 2017, they had more than 24 million registered users and more than 2,000 courses.
The company was founded in 2012 by two computer science professors at Stanford. Back during those earlier times, the company was still finding its way through monetization and offered a majority of its courses for free. Now, you can still audit courses but you can pay to receive certificates or receive grades and assessments in Specializations.
I'm pretty sure this is going to keep changing as Coursera experiments with different ways to bring in revenue but at the time of this blog post, that is their primary approach.
Especially now that they've changed their CEO earlier this month.
So what is Coursera doing with their marketing?
Email. Lots and lots and lots of email.
They're not doing anything particularly groundbreaking or innovative – they've just stuck with email for a long time.
Over the past few years, they've definitely upped the cadence. Here are the emails I've received from Coursera over the span of a few weeks in 2016:
However, it can be dangerous for me to open these emails. They know their audience. A majority of these emails consist of new offerings or different classes you can sign up for. Some of the emails are customized, some of them are clearly not.
It's like someone wagging a can of Pringles in my face every time it comes through.
It's a bummer that they never customized the preheader text in their emails but they definitely have mixed it up with their subject lines and content formats for their emails over the years. They keep testing and iterating and improving and I love it.
What else do they do that's pretty cool?
They enable people anywhere in the world to learn about a vast assortment of topics. It makes my heart happy to see this service still surviving, even as it tries to find its way to revenue. Even though I can't get certificates for classes for free anymore, I knew that wouldn't last for forever and I'm glad I had that opportunity in the first place.
My favorite class I've ever taken on there was Understanding the Brain: The Neurobiology of Everyday Life. Some classes were pretty hit or miss – some instructors clearly aren't comfortable on video. Some clearly want to stick with their formulas they used for teaching their classes with text-heavy slides or with little thought to how the information is being consumed.
But not that class. The teacher was excited about a very, very complex topic and it made neurobiology genuinely enjoyable.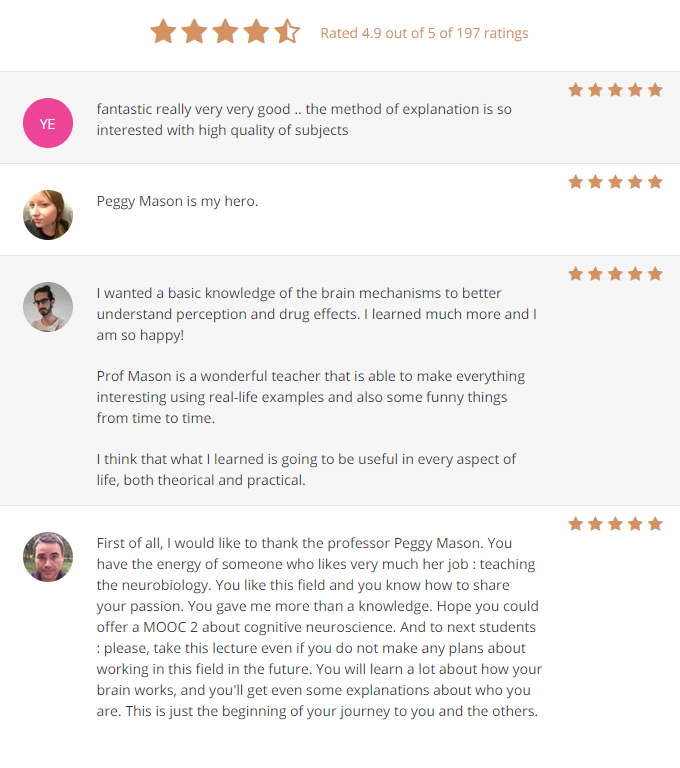 I used to sign up for several classes in spurts and then slowly weed through them to focus on just one course. Which is a lot harder to do now and I still haven't personally given Coursera any money (just a lot of word-of-mouth support).
But if you're considering a career switch or if you're a lifelong learner like I am who enjoys structure learning experiences every now and then, definitely check it out.
-Megan